| | | |
| --- | --- | --- |
| Monday 11/17 | 8:00 - 8:55am | 4th Grade Orchestra |
| Monday 11/17 | 9:00am - 1pm | 4th Grade Field Trip |
| Tuesday 11/18 | 7:20 - 8:35am | 5th Grade Orchestra |
| Tuesday 11/18 | 9:15am | The Nature Lady |
| Thursday 11/20 | 9:15am - 4:00pm | Gift Wrap Pick up - Lobby |
| Monday 11/24 | 8:00 - 8:55am | 4th Grade Orchestra |
| Tuesday 11/25 | 7:20 - 8:35am | 5th Grade Orchestra Rehearsal |
| Tuesday 11/25 | 9:00am | The Nature Lady |
| Wed - Fri 11/26 - 11/28 | NO SCHOOL | Thanksgiving Break |
| Monday 12/1 | 8:00 - 8:55am | 4th Grade Orchestra |
| Tuesday 12/2 | 7:20 - 8:35am | 5th Grade Orchestra |
| Tuesday 12/2 | 7:00pm | 5th Grade Orchestra Concert |
| Wednesday 12/3 | 7:00pm | Drama Club Performance |
| Friday 12/5 | 9:15am | PTO Meeting |
Stay up to date with the NBS PTO: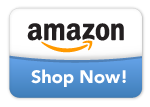 Did you know now we can earn 1.2% of every purchase for our school by simply using the following link as your main entrance into the Amazon site. Please click on the picture above or here
to start your Amazon experience.
As you start shopping for holiday presents please consider making this link a bookmark on your favorites web page so that every time you shop Amazon we can earn $ for our NBS learning environment.
Thank you!

Dear parents and staff, please be aware we will be issuing the newsletter every 2 weeks now through January, when activities start to pick up. Thank you for all you do to make our school a great place for the kids to learn and grow!
PTO Meeting December mark your calendars the next meeting will be Friday, December 5th at 9:15 am. We are honored to have Dr. Harris attending for our kick-off discussion. Thanks to all that attended the November evening meeting, several additional parents attended due to this time slot, thank you! Also, gratitude to Meatheads of Barrington who supplied the eats for the evening. The minutes will be posted on the PTO website and in the next issue of the newsletter.
Honor a teacher or district staff member this holiday season with a donation to the Barrington 220 Educational Foundation. Honorees will receive a personalized seasonal card and will be acknowledged on the Foundation's website. Click here to make your Holiday Honorarium today! In order for the staff member to receive the gift of acknowledgement prior to the Winter Break, donations must be received by December 10th. This is a great opportunity to get a jump start on your holiday list! All donations go to the Barrington 220 Education Foundation general fund.
NBS Student Directory a friendly reminder of how to find on the NBS website. We went paperless this year and to find the student directory you will need to go to the home page of NBS here . Choose Parent Resources then click on Student Directory, at this point you will be asked to Sign In Enter your Inifinite campus User Name but for the Password you must enter "Barrington220" , once signed in you will be able to search by name OR you can download the entire NBS Student Directory. Please note there is a mistake on the downloaded file it says Barbara Rose Directory but the content is definitely NBS, we will try to get this corrected!
NBS
Girl Scout Daisy troop forming! If you have girls in Kindergarten or 1st Grade who would like to make new friends and learn about the World around them please contact either Amy Vandenbergh amykballet@gmail.com or the Troop leader Michelle Youkhana youkhananlaw@gmail.com
Pie Drive for the Northern Illinois Food Bank a success! We donated 63 pies to this wonderful initiative as well as sold 160 pies to NBS families which raised $877.11 for NBS. Look out for your new Market Day flyer for December in your children's backpack. Thank you for your continued support of this initiative!
Any questions please contact ksprungman@gmail.com
NBS Scholastic Book Fair a fantastic success! Thank you to all who helped us reach our goal of selling books and teaching our children the importance of reading. Another huge thanks to all of our wonderful volunteers! Our volunteers helped us set up, helped students create wish lists, brought food and supplies for our teacher preview and bagels and books breakfasts, sold, restocked and even the dreaded packing up at the end of the event! The scholastic Book Fair is one way to raise funds for our library, reading programs and other PTO endeavors. Due to your generosity, our total gross sales were more than $13,000. Our profit from the book fair is 10% in free books and 25% cash. Thank you everyone for supporting our school and reading!
Thank you to Jewel Osco on 22/Rand for providing all the bags free of charge! Don't forget to check out their amazing selection of fresh fruit, vegetables, meat and fish for all your holiday celebrations.
NBS Pack 229 Scouts is collecting Jewel Osco Cuisinart saver stamps to support "The Home of the Sparrow" who provides housing and supportive services to homeless and low-income women who want to improve their lives and become self-sufficient. Click here to learn more about Home of the Sparrow. Please consider donating your saver stamps to this worthy cause, a clear tumbler container is placed in the entry way at school until December 15th. Let's see if we can fill it up!
PTO Holiday Luncheon, old friends, new friends come join us on Tuesday, 16th December! Come celebrate the holiday with a luncheon at Slyce in Wauconda. The entire restaurant is reserved for us to mingle, munch and have a fun ornament exchange! Send in an envelope to school your RSVP by the 9th December and include a check payable to NBS PTO for $25. For more details click here . Look forward to seeing you at the fun event!
Amazing results on our Holiday Gift Wrap fund raiser! Pick up will start on Thursday, November 20th in the front lobby of NBS and will continue through Tuesday 25th. We raised a marvelous $4,300 this year for our school. This was a 115% improvement over last year! Thank you to all the volunteers who processed and sorted all the orders!
NBS mini-courses looking for course leaders and volunteers! The PTO would like to offer the ever so popular after school mini-courses in February 2015. These courses can only be run with the help from NBS families. Do you have a hobby that you would like to share with the NBS children by teaching a mini-course? Be a cool parent and sign-up now! Click here for more details. Any questions, please contact Elizabeth Kramer at ekram99@yahoo.com
Adult Social -
Do you know someone in the community that could make a donation of an auction item or service certificate to the adult social? Usually, if a friend asks someone to donate, there will be a better response. Please click here for the donation letter and the wish list of auction items you can use as you talk with your business associates. For more info, please contact Melissa Proebsting melchicago70@aol.com or Elizabeth Kramer ekramz99@yahoo.com. Thanks! Save the date February 7th, 2015 for the Adult Social Mardi Gras Fundraiser!
Earn Money for NBS while you shop. It's easy! We are a registered school for donations from Amazon, Target and Heinen's. With the holiday season approaching this could be a simple "no stress" fundraiser for the school. Please see enclosed flyer here to see the easy process to link your purchases to NBS.
HAPPENINGS IN THE COMMUNITY
Collecting New and Gently Used Coats to support those in need. Barrington Giving Day Youth board has provided a box in the NBS lobby for donations. Please consider a donation, it's the time to think of others less fortunate!
BHS Madrigal Choral Performers will hold its annual Madrigal Banquet on Sunday, November 24th at 4pm with a sumptuous sit down family dinner and glorious songs from this royal era! Come one, come all and help support the Fine Arts of Barrington High School! If you and your family enjoy Medieval Celebrations, this is sure to be a fine way to kick off the Holiday Season! You may even recognize a few alumnae from NBS amongst the Madrigal choristers! To purchase tickets please contact Char Moos at Char.moos@yahoo.com . For the highly awaited Holiday Choir performance on December 3rd and 4th please click here for ticket details or go to the main website of the Fine performing Arts at BHS.
Heart Check at BHS a great success! Over a 1000 students took advantage of this free service provided by Good Shepherd hospital and BHS, it's the largest student EKG service in the country! Thank you to all the volunteers who managed to find time at this busy time of year, you made a difference and helped to identify children at risk for possible heart issues.
Barrington Broncos Wrestling Club Registration open! Calling all kids grades 1-5 interested in joining the wrestling club for the 2014/2015 season please see more information here . First practice was Tuesday, Nov 11th, however it's not too late to join up! Look forward to seeing you for a fun season!
Barrington Broncos Basketball Club Development Program starting! Calling all 3rd & 4th grade boys! Barrington Youth Baketball begins November 10th! Registration is NOW OPEN online at www.barringtonyb.com . Come join Coach Wall's legendary development program, BYB;s intro to the 5th-8th grade feeder program. Boys participate in twice weekly skills session sand in-house instructional games on Saturdays, as well as select regional games and tournaments. Contact us here with any questions. We hope to welcome your son to the exciting world of feeder basketball!
Barrington Area Soccer Association Winter Programs start up in November. Indoor Academy for U6/U7 starts on November 5th or 8th and runs for 5 weeks. The Indoor recreational league (with no practices required) start up in January. For more details Please see
here
.
Link is a local resource for parents in 220 District offering parent programs that help navigate technology and topics affecting our children. Please click here to learn more about this great resource and also upcoming programs in November.
Newsletter / Website Submissions
Please send submissions for both the newsletter and the website to nbsptonewsletter@gmail.com. Submissions for the newsletter should be submitted with this form (click here) by Thursday 4pm for the following Monday's newsletter. Please include all necessary links and flyers. Please keep submissions brief and concise as we reserve the right to edit.